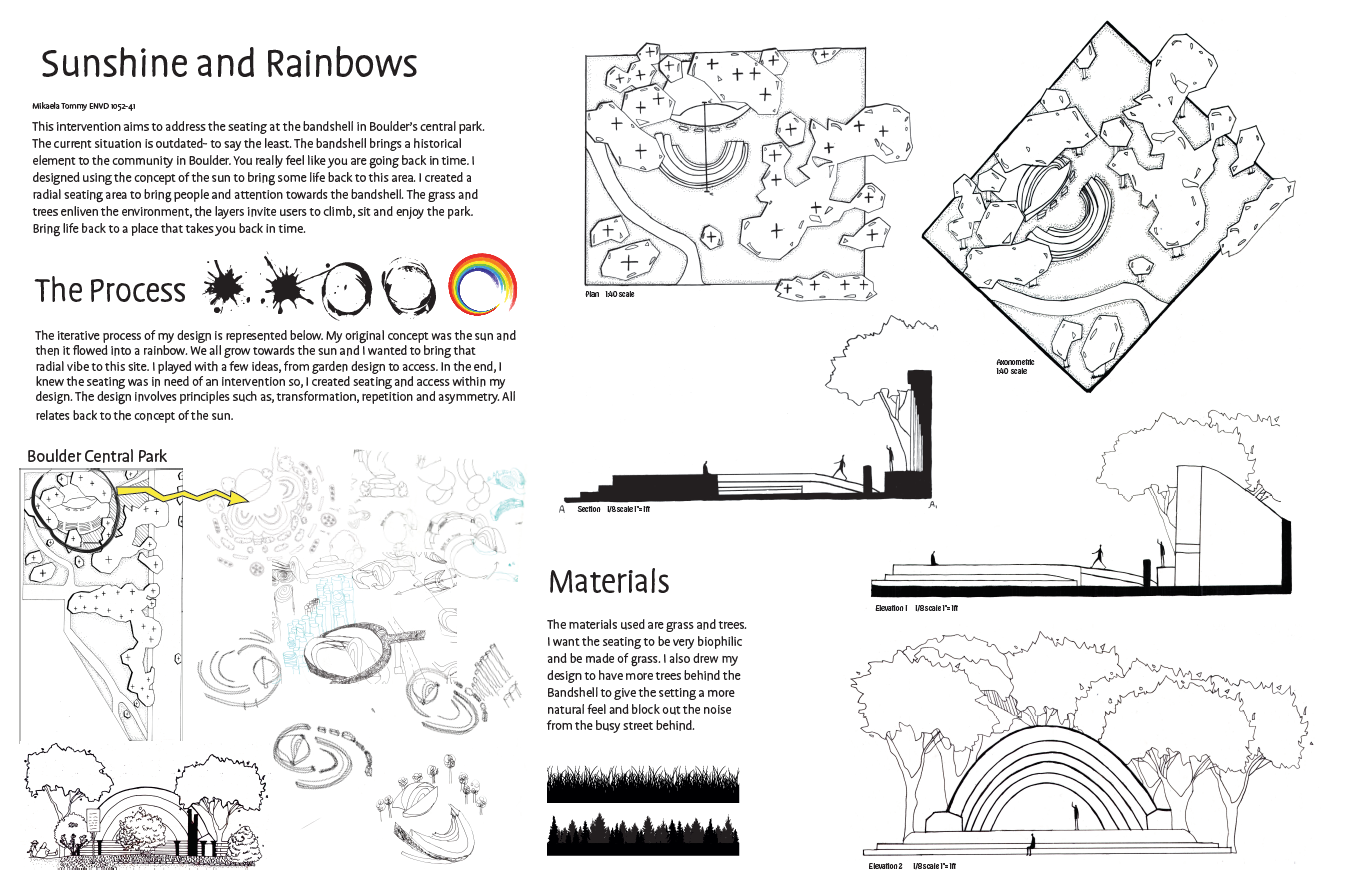 Sunshine and Rainbows

  aims to address the seating at the bandshell in Boulder's central park. The bandshell brings a historical element to the community in Boulder. You really feel like you are going back in time.
The iterative process of the design started with the concept of the sun. The sun is an essential and historical part of life. The radial shape of the sun brings together community. Throughout the process the concept of the sun flowed into a semi-circle rainbow. The final seating intervention is a semi-circle auditorium, with layered access from the inside and back-side. The materials used are grass and trees. The seating is biophilic and made of grass. The intervention also includes more trees behind the Bandshell to give the setting a more natural feel and block out the noise from the busy street behind. The design involves principles such as, transformation, repetition and asymmetry. All relates back to the concept of the sun.
Boulder, CO   Central Park